WEBSITE DEVELOPMENT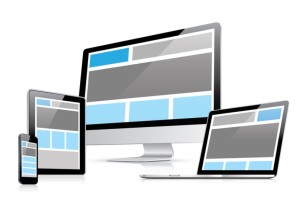 Our Website Development Solution includes website design, content/site management & hosting.  We specialize in WordPress website development and offer three primary tiers for you to select from.
Basic Website Design – Your primary concern is to have a basic branded website so that your current and prospective clients can get information.  As part of the process, you will have a variety of page designs/templates to choose from, and we will make sure it is branded for your company.
Standard Website Design – You want all the elements of the Basic Website Design, and you want to add some custom features to increase interaction opportunities on your site.  As an example, you may want to add an email capture or newsletter sign-up option.  Maybe you need a private login page for your employees, but still want to keep this simple.
Custom Website Design – You need a fully customized site that incorporates a wide variety of functions to enhance the user's experience on your site.  An example might be the integration of eCommerce functionality with an online store.  You have a very specific design that you want to achieve that requires a high level of customization.
Don't want to mess with managing the content on your site or you simply do not have the time nor expertise?
The Regent Promotions Interactive Services Team has you covered!
We will create a plan that makes sense for you and your budget.  Our Website Content Management service can include:
Blog management – You send us a draft of your article.  We will provide copy editing and keyword optimization, create the post on your site and publish it at the time and date you determine.
Regular site maintenance – We will make sure all WordPress updates are applied and monitor your site backup procedure.
Content editing – You hire a new employee or add a new product/service.  You get us the information.  We publish it on your site.
New page creation – You decide you need a completely new landing page to be created.  Simple.  You provide the content.  We create the page and publish it to the world.
This is just an overview of our Content Management service.  We will customize a plan that accomplishes your goals.
Website Hosting
If needed, we include Website Hosting as an option you can purchase.