NONPROFIT CONSULTING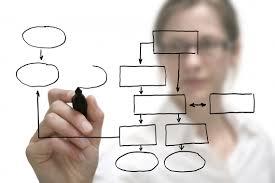 With over 30 years of nonprofit management experience, our Nonprofit Consulting team stands ready to help you grow your organization and deepen your impact.
The following is an overview of the nonprofit consulting services we offer:
Strategic Action Planning – Our experience is that most traditional strategic plans turn into bookcase fillers and dust collectors.  Our planning process is focused on establishing an action plan that your organization has the capacity to implement.
Campaign Coaching & Execution – Our team will help analyze the current status of your fundraising campaign, make recommendations for improvements, facilitate the planning process, and walk with you through implementation.
Board Development – Does your Board of Directors ready to take their role to the next level or do you need a refresher session?  Either way, our team will customize a training plan to guide your Board to a new level of effectiveness.
Staff Development – The more you invest in your folks who are in the trenches, the more likely you are to have the impact identified in your Mission & Vision Statements.  Having been in the trenches at every level of nonprofit organizations, our team is uniquely positioned to provide highly effective training for your staff.
Direct Mail Campaigns – From design of the individual pieces to printing to complete mail preparation (including delivery to Post Office), we will work with you to make sure your campaign is utilizing best practices and goes out on time.
Outsourced Marketing – Outsourcing your marketing function is an affordable and viable option.  With our Outsourced Marketing plans, you get an expert team working for your organization at a fraction of the cost to get a similarly qualified employee in-house.
The Regent Promotions Nonprofit Consulting team stands ready to assist your organization.  Contact us to learn more and discuss your needs.