OUR TEAM
Regent Promotions is locally owned and operated with 20+ years of experience in the graphic design, promotional product and print industry.  We strive to bring innovative and fresh ideas to the table to fit the needs of your business or personal needs.  Let us help you stand out from the competition!
Our Team represents expertise in a diverse array of disciplines.  When you become a client of Regent Promotions, you become part of our family.  We look forward to working with you to help you achieve your goals.
JEREMY KORBA
PRESIDENT/OWNER
Jeremy formed Regent Promotions in 1997 to service the marketing and promotional needs for a few businesses he was involved with. Since that time, Jeremy has grown Regent Promotions into a full-service advertising, marketing and consulting company with clients across the country. He specializes in print, promotion, advertising, marketing and business development.
Previously, he served as Director of Finance & Marketing for a national fraternity and foundation. He is a published author and regularly provides consulting services to for-profit and non-profit businesses around the region.
Jeremy attended the University of Evansville where he studied Chemistry/Business Administration and Music. He is active in liturgical music, serving as the Director of Music for St. Benedict Cathedral and the Diocese of Evansville. He is married to Jennifer Korba and has three beautiful girls – Julianna, Alyssa and Gabrielle.
AARON WORTHINGTON
VICE PRESIDENT – CREATIVE/OWNER
Aaron started Worthington Hill Design in 1994 as a freelance graphic designer for local small businesses.  It quickly grew into a full time design and print business doing work for local and national clients in all facets of design from logos to packaging to entire retail store aisles.  He specializes in managing visual brand identities and graphics design for our clients.
Previously, he worked as Creative Designer at the Evansville Courier overseeing and executing a variety of creative work including automotive advertising and special section / features. He won several Advertising Federation "Addy" awards for his work at the Courier.
Aaron attended the University of Evansville where he studied Graphic Design and Fine Arts for 1.5 years.  He then transferred and received his degree at Purdue University where he studied Visual Communications Design, Art History and Fine Arts.  He is the proud father of a wonderful daughter and son, Carmen and Matthew.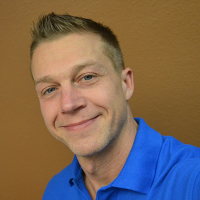 SARA GILBERT
DIRECTOR OF SUPPORT SERVICES
Sara has been with Regent Promotions since 2011.  She is from Boonville, Indiana,  where she graduated from Boonville High School.  She holds a B.A. in Music Western Kentucky University.  In her spare time, Sara enjoys singing with several choirs in the area, including the Evansville Bach Singers.
Sara's areas of expertise include: Promotional products & apparel; corporate stores; small business; and nonprofits.
Sara and her husband, Kyle, enjoy spending time with their families and are avid Chicago Cubs fans!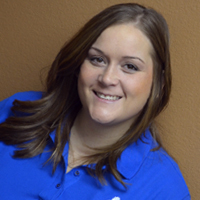 LAILA SCHU
GRAPHICS DESIGN / CREATIVE
Laila joined the Regent Promotions Design Team in early 2016.  Part of her background and experience includes photography, which adds a tremendous perspective to her design skills.  She is very passionate about working with people through the creative process – building relationships and getting businesses excited about their brand.
Laila is a F.J. Reitz High School alumnae and grew up on Evansville's west side.  Laila & her husband recently moved back to Evansville from the St. Louis area.  Her education includes a Bachelor's of Arts in Photography Degree from Webster University and additional studies in Graphic Communications at Southwestern Illinois College.